The Atlantic did a story on the fake controversy of Elon Musk's totally not staged pot smoking episode with Joe Rogan:
My take?
Musk's pot smoking scandal is a PR stunt and a sad attempt to appeal to the youth.
The real reason why NASA is going "Reefer Madness" over Elon Musk's pot smoking is all theatre. The purpose is to create, in the minds of the masses, a NASA/MUSK dichotomy.
Musk is new. Hip. Liberal.

NASA is old. Stodgy. Conservative.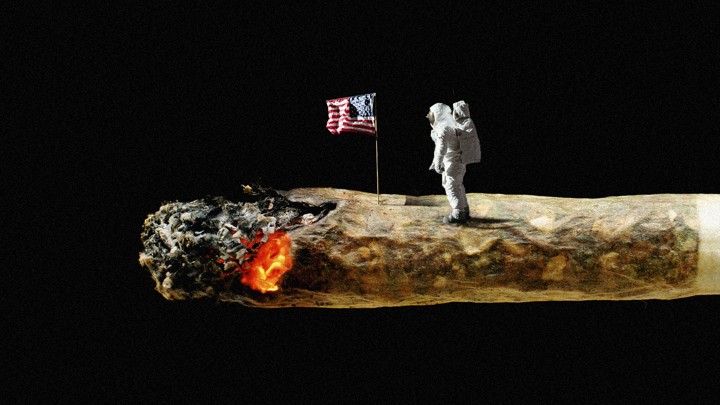 But beyond the POT, what about Elon's AMBIEN abuse? or his LSD?
It's just a matter of time until Musk offers Martian colonists legal access to recreational drugs. The Brave New World will be populated by stoned Martians.
It's also worth noting that a core tenet the New Age religion of THELEMA, which is the at the core of SpaceX, is the copious use of drugs:
"To worship me take wine and strange drugs whereof I will tell my prophet, & be drunk thereof! They shall not harm ye at all." — AL II:22."
TIM OZMAN