Degenerate criminal and sexual deviant Marcus Goldfinch admitted to truth behind his one man crusade against me. Apparently, other channels are more "efficient at spreading truth", therefore he embarked on this quest to silence me.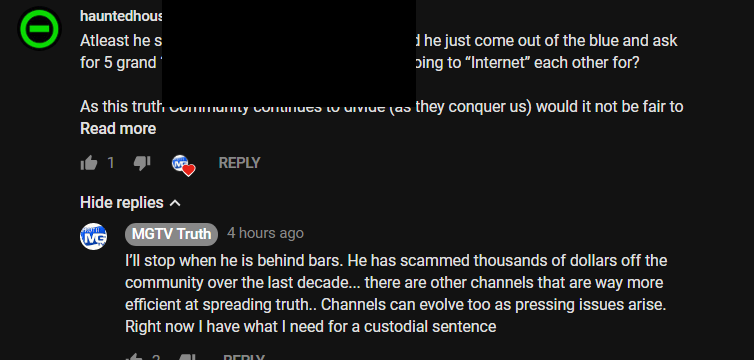 So, his pathetic tale continues. Will a Civil Suit stop him? What about federal charges?
He doesn't understand or refuses to see that I have him beat. Check Mate. Marcus? Give up. Don't be such a sore loser.
Be a good loser and learn from your fuck-ups.
Marcus. I am your Satan. God put me here to punish you for your self-righteousness.
Tim OZman