WOW. Giraffes are penguins in Austraila?
2
---
1
1
---
that economist cover has a picture of the Scales and inside are people
i think thats a reference to the immigration war they are trying to start
---
If NOT, then will the BODY COUNTS COMPORT?
WILL WE GET A TOTAL AT THE SHOOTING WE DID NOT SEE, SO WE CAN ADD THEM UP?
---
there were people in the cars as hes walking up and he doesnt shoot them
but then randomly shoots down the street etc after he first walks out
---
New Zealand police commissioner Mike Bush told reporters that there were multiple improved explosive devices attached to vehicles as part of the attack.

---
that sounds like a load of shit
---
A witness who did not want to be named told CNN that he smashed a window inside the mosque to escape. He said he was in the bathroom when multiple people began shooting. "I turned to open the door to the toilet and they started firing and I said 'what was going on' and they just keep firing and firing," he said.
---
---
‍♂️
---
Christchurch hospital treating 48 patients with gunshot wounds Christchurch Hospital is treating 48 patients with gunshot wounds, ranging from young children to adults. The injuries range from critical to minor, according to a statement from David Meates, Chief Executive of Canterbury District Health Board. Around 200 family members are on site waiting for news of loved ones.
---
im telling you , just like 9-11 they had a bill waiting in the legislature that needed some extra cchhhoozpah, some legs to stand on
---
40 dead, 20 wounded and 48 being treated
---
I hope they deport all the family members, jus sayin
---
---
Rosemary Omar has been waiting for four hours close to one of the mosques for word of her son, 24-year-old Tariq. Rosemary said she dropped her son off at the mosque then drove round the back to find a car parking space when she heard multiple gunshots ring out. She drove back around the front of the mosque and saw "lots of bodies outside." "We've just been waiting here since just to see if our son is alright but he's not answering his phone," she said. Rosemary said police have told her to wait for news of whether her son is alive or dead. "I just feel quite dead to be honest, quite numb. I don't know," she said. "It just doesn't feel real."
---
"It just doesn't feel real."
---
why does he have 14 and other shit on the gun i wonder...
---
I think we found evidence of a Bomb DRILL at the same time**
Armed officers were at the central Auckland station.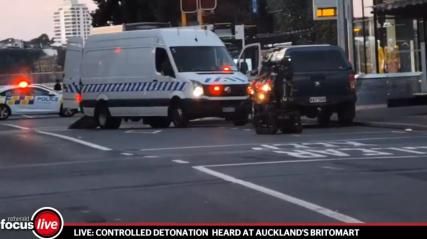 ---
*MULTIPLE DRILLS...SAME DAY....SAME TIME.....**
---
---
"Don't watch the video," Lambie said. "To watch it is traumatising ... it's not going to help. And as well as being unhelpful it's voyeuristic and totally an awful thing to do."*
---